Manufacturing quality assurance
Focusing on perfection
Westermo's ambition is to maintain return ratios below 0.25% and to be able to deliver over 98% of orders on time. To ensure the highest quality, Westermo has its own state of the art industrial electronics manufacturing facility in Sweden working to the IPC-A-610 standard.
To maximise the reliability of our products testing is carried out at many stages of the manufacturing process. Solder Paste Inspection, Automated Optical Inspection and X-ray examination are all carried out during manufacture followed by PCB testing and finally burn in testing to guarantee that Westermo products are ready for a long operational life in some of the toughest environments on the planet.
Westermo operates a quality assurance system complying with ISO-9001:2015 verified by DNV.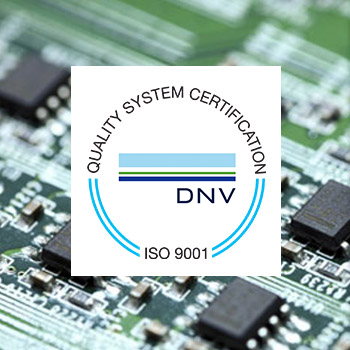 ISO 9001:2015 certified
The management system of Westermo conform to the Quality Managment Standard ISO 9001:2015. Download certificate here.
Download
The story of our production
Westermo products are designed for use in applications that require extreme reliability and long service life in the harshest environments. Products are designed with MTBFs exceeding 500,000 hours and are manufactured following the IPC-A-610 standard in our Swedish factory. To ensure the highest levels of quality we carry out an array of tests and checks at many stages of the manufacturing process.
Please enter your email to download the file