Data communication upgrade at multiple solar energy sites on the west coast of the US improves data collection reliability
Westermo's data communication devices provide a solution for site communication, data collection and interpretation as well as lowering costs overall.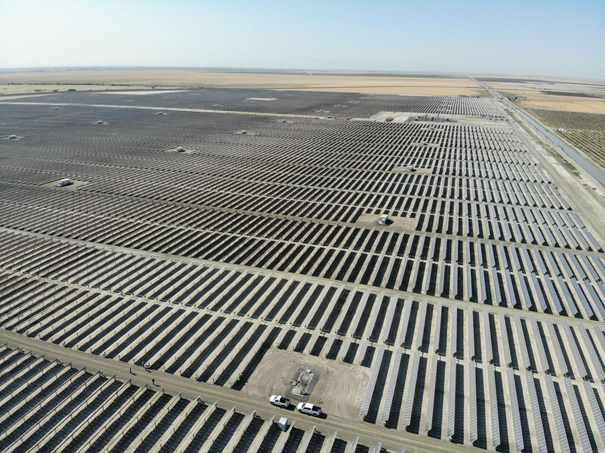 During the fall of 2021, Solar Support, an engineering services company based in the US who specialize in supporting solar plants, was contacted by a solar energy company wishing to upgrade its existing on-site data communication solution, which was reaching its end of life on multiple sites. In addition, there was a lack of communication between the sites, which affected the accuracy of data in a timely manner and increased the operating costs.
During a solar farm's operation, data communication is vital to facilitate information flow from equipment such as inverters to a central control center. In large-scale solar farms, on-site support is both time-consuming and expensive, which is why it is crucial to be able to access, collect, and analyze data remotely.
For the new data communications network, Westermo and the Lynx industrial Ethernet switches were chosen. In harsh environments such as those found at solar sites, with extreme temperatures, sand, dust, and high electromagnetic interference, these rugged and compact switches are ideal. In total, the application required 48 total switches spread out over multiple sites.
"Being solution driven is a key element that helps Solar Support stand out in the industry. Finding partners, such as Westermo, that align with our core values take us a step further to make an impact. We are proud to work with a manufacturer that not only listens to their customers but also prioritizes customer satisfaction and feedback." - Auston Taber, CEO at Solar Support
Solar Support first came in contact with Westermo in 2019 when they were contacted by a different client looking to replace networking devices on a solar site on the West Coast. Since then, the partnership between Westermo and Solar Support has intensified, and Solar support are now a registered Westermo distributor in the US.
"Westermo worked closely with us to find a solution, verify a replacement part and confirm once received and installed. Our relationship since has continued to grow and we are excited continue to work directly with Westermo as a registered distributor in the United States. We chose to align ourselves with vendors we trust, and we can confidently say we trust Westermo." - Chelsea Trotta, Director of Operations at Solar Support.