Designed to meet the harsh requirements of the oil and gas industry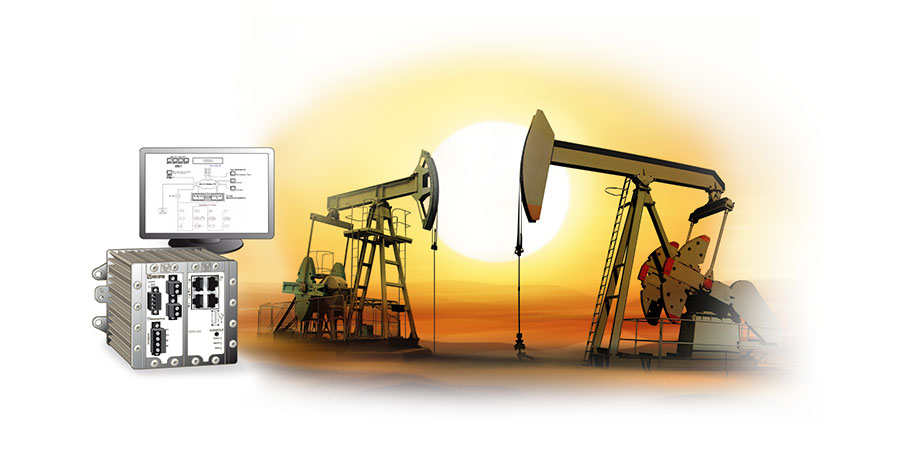 Thermal management
Heat management is an important tool used by many of Westermo's products in increasing heat dissipation and maintaining an acceptable temperature level. This helps to optimize operational efficiency in extreme and fluctuating temperatures. Here are a number of Westermo features which help manage assailing temperatures:
Low power consumption
High heat dissipation. This is possible with the application of industrial paste between the enclosure and the boards. Components capable of emitting higher levels of heat are targeted
The industrial grade components used ensure that the products are operational under wide ranging temperatures (-40°C. to 74°C.) . There is no need for fans or holes in the device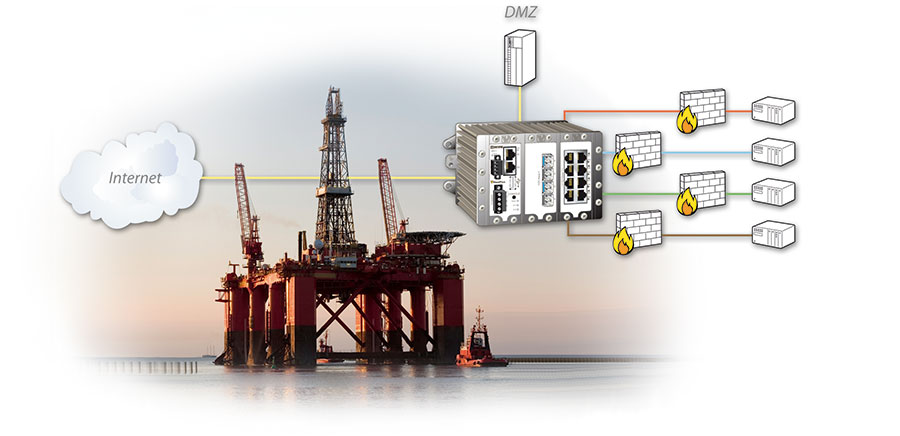 Security
The risk of intrusion is omnipresent and many of the recent cyber attacks which have targeted international oil facilities have been very destructive and in some cases pushed oil production to a grinding halt for months.
DMZ (DeMilitarised Zone)security structures to be created
Interface based firewalls: Ports or groups of ports can be divided and firewalls constructed between them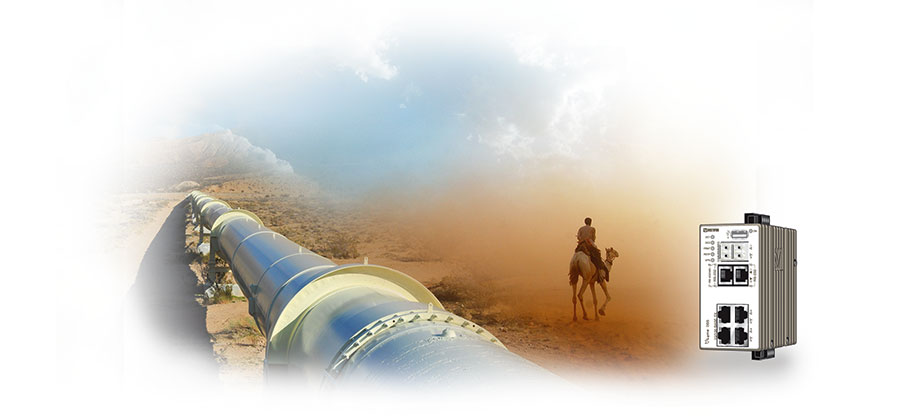 Effective dust protection
Westermo offers solutions and products which are certified at ingress levels ranging from IP40 to IP67. These ingress levels are generally higher than those offered by peers on the global market.The ingress of solid particles such as dust and sand, which is common in areas such as the deserts of the Middle East, can not only be harmful to the equipment which would invariably affect operations, but it can also be dangerous to the operator.
The level 4 in IP40 describes the protection against solid objects greater than 1mm in diameter. This would include normal sized sand particles
The level 6 in IP67 describes a dust tight device with no ingress of dust