Westermo achieves ISO 14001 certification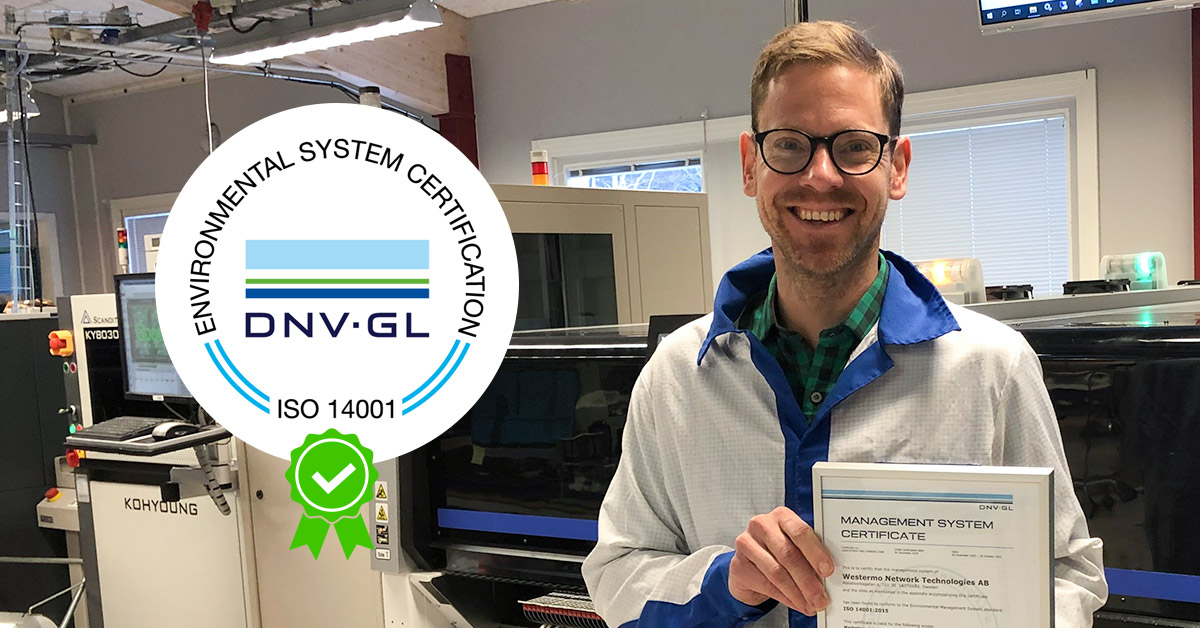 Westermo has received ISO 14001:2005 environmental system management certification for its manufacturing and R&D operations in Sweden. The certification affirms the company's ambition to reduce the environmental impact of its operations and create new opportunities by adopting structured and systematic environmental practices.
"Westermo has implemented systems and practices to reduce its environmental impact for many years, but the ISO 14001 certification provides additional tools to help achieve our ambition of greater sustainability. Attaining the internationally recognised certification also enables our customers to easily understand the environmental systems management we have in place," said Oscar Eklundh, quality manager at Westermo.
Westermo is committed to key environmental directives and legislation such as WEEE and ROHS, and continues to look to reduce waste and its carbon footprint, as well as developing products that can help its customers improve their environmental performance.
"Westermo products are developed with sustainability in mind, explained Eklundh. "Used in business-critical systems that require exceptional levels of network reliability and performance, our products are therefore designed and manufactured to the highest quality standards that ensure extremely long life cycles and minimal energy consumption."
"The ISO 14001 certification compliments the ISO 9001 Quality Management Certification, which Westermo has attained over many years. These standards are important tools to help us continually improve R&D and manufacturing processes that produce the world's best industrial networking solutions," concluded Eklundh.
Download ISO 14001 certificate (PDF)