Westermo networking technology supports Industry 4.0 solutions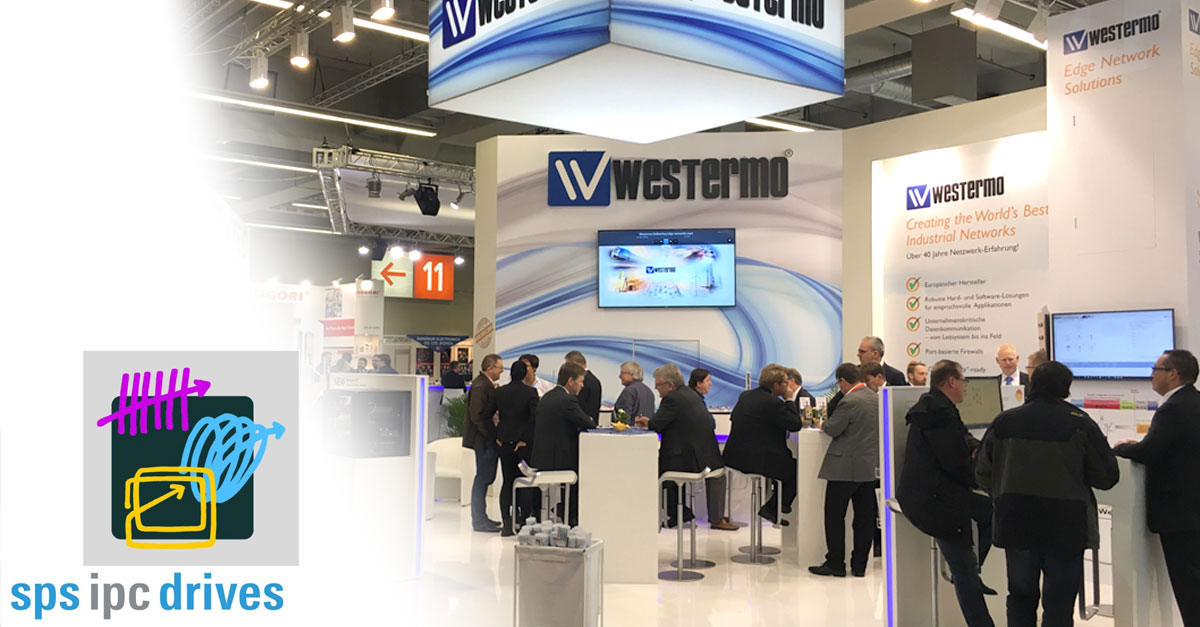 Westermo is to demonstrate its robust networking solutions at SPS IPC Drives 2017, Europe's leading exhibition for electric automation. The event takes place on 28th-30th November in Nuremberg, Germany, and will again focus on Industry 4.0. With IT and automation increasingly merging, creating resilient and secure networks that bridge the two areas is critical. Westermo will therefore present a range of networking solutions on Stand 400, Hall 10, that enable users within processing, manufacturing, utilities and other industries to meet this requirement.
Westermo will also demonstrate its new industrial ADSL and VDSL2 router/modem that provides robust and secure communications to remote industrial automation equipment. The BRD-355 uses the Internet to cost-effectively inter-connect systems, allowing SCADA, HMI, PLCs and sensors to communicate with each other, a pre-requisite for any Industrial Internet of Things solution.
"SPS IPC Drives presents the ideal opportunity to demonstrate innovate technology that ensures Industry 4.0 solutions are based on reliable and secure networks. Westermo provides solutions that not only maximise network availability, but also help simplify installation and maintenance. The new BRD-355 is just one example of this," explained Marco Gerhard, Managing Director, Westermo Germany. "Designed to support leased line replacement and analogue/dial-up modem replacement, this device provides a fixed broadband connection, via ADSL or VDSL, to remote automation equipment."
"In addition to launching new networking devices, Westermo continues to enhance its WeOS operating system, helping to provide greater network resiliency and increase the breadth of suitable applications," explained Marco. "At SPS IPC Drives we will demonstrate for the first time the ability to use the Media Redundancy Protocol (MRP) with WeOS. By providing support for this open standard ring protocol, WeOS devices can be easily installed as part of multi-vendor networks and also be used to create PROFINET networks.
"WeOS devices are already helping to provide critical network infrastructure around the world and by offering MRP functionality this will open up a host of new potential applications as they can be used within existing applications."
Westermo will have an experienced team of experts available at SPS IPC Drives to provide advice on implementing technology within tough environments and best practice for maximising network security. If you are looking to implement an Industry 4.0 solution or gain access to remote equipment,Westermo can advise on the appropriate network infrastructure required.
To register to attend, go to www.mesago.de/en/SPS/For_visitors/Welcome/index.htm