Wireless communications solutions for trains and railway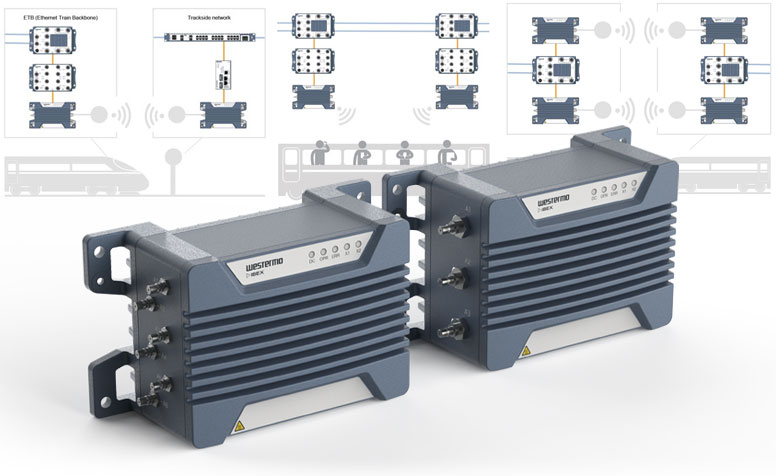 Westermo offers a complete range of industrial wireless data communication solutions for Train to Ground, Wireless Inter-Carriage Link and Passenger Wi-Fi applications. The RT series of WLAN devices are designed to ensure reliable high-speed data communication even in extreme operational environments.
Rugged and compact design with high availability
High data rates over distance
Reliable and stable RF links in noisy environments
High MTBF and long obsolescence management
Wireless communication for CBTC systems
Railway networks across the world are becoming increasingly busy. Real-time data providing information on the position of the train, speed and direction is becoming critical in order to maintain effective and safe traffic flow.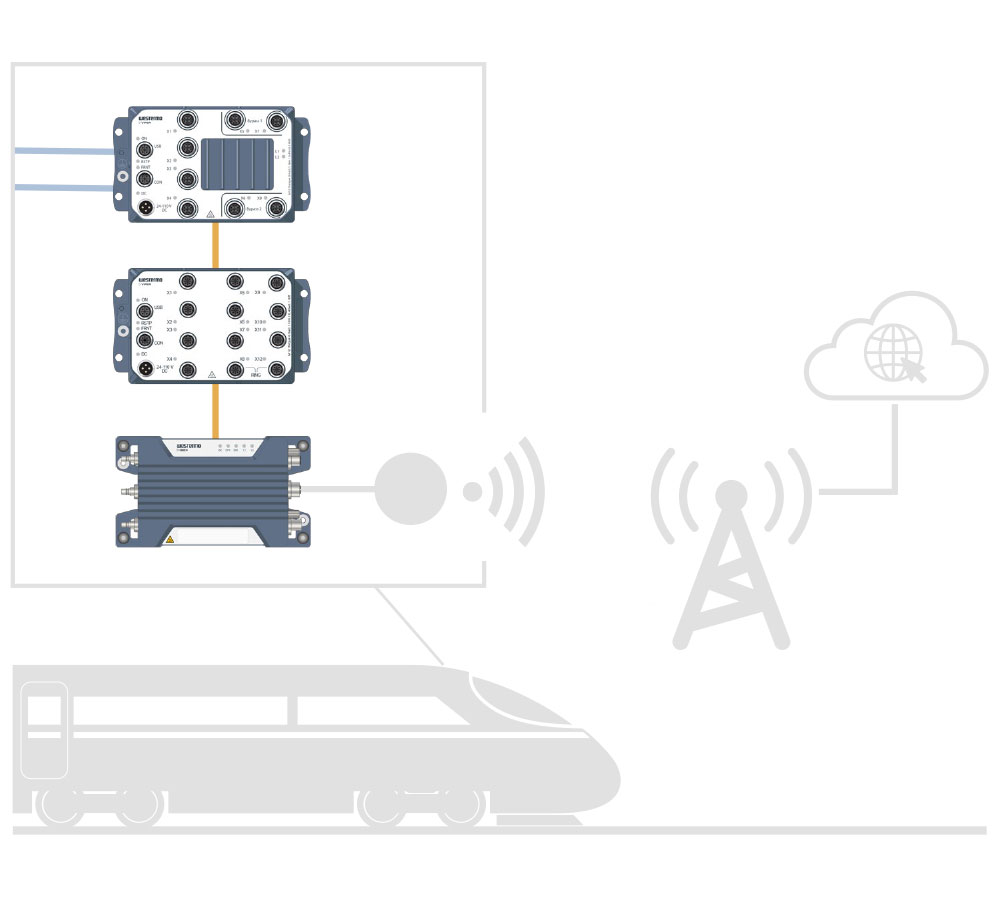 The RT series of wireless communication devices are designed to provide reliable communication between the moving train and the ground control centres along the track. Train to ground communication can of course also be used for other applications, such as value added passenger information and infotainment.
Fast handover between access points
Continuous coverage with high user data throughput using multiple MIMO data streams
Enables redundant and aggregated networks
up to 460 Mbps per train
Latest security features 802.1X, NAT, PMF, MAC filters
Configurable operation in 2.4 or 5 GHz channels
Supports 24/7 operation in DFS frequencies with RT-370 as access point
Supports operation in license free bands
Redundant architectures for high availability
Wireless inter-carriage link
Solutions for interconnecting rail carriages wirelessly remove the need to rebuild train couplers, and enable new values adding solutions for train operators. Wireless connection can be especially useful in refurbishment projects where a wireless connection can result in a more cost-effective solution that can also handle high data rates.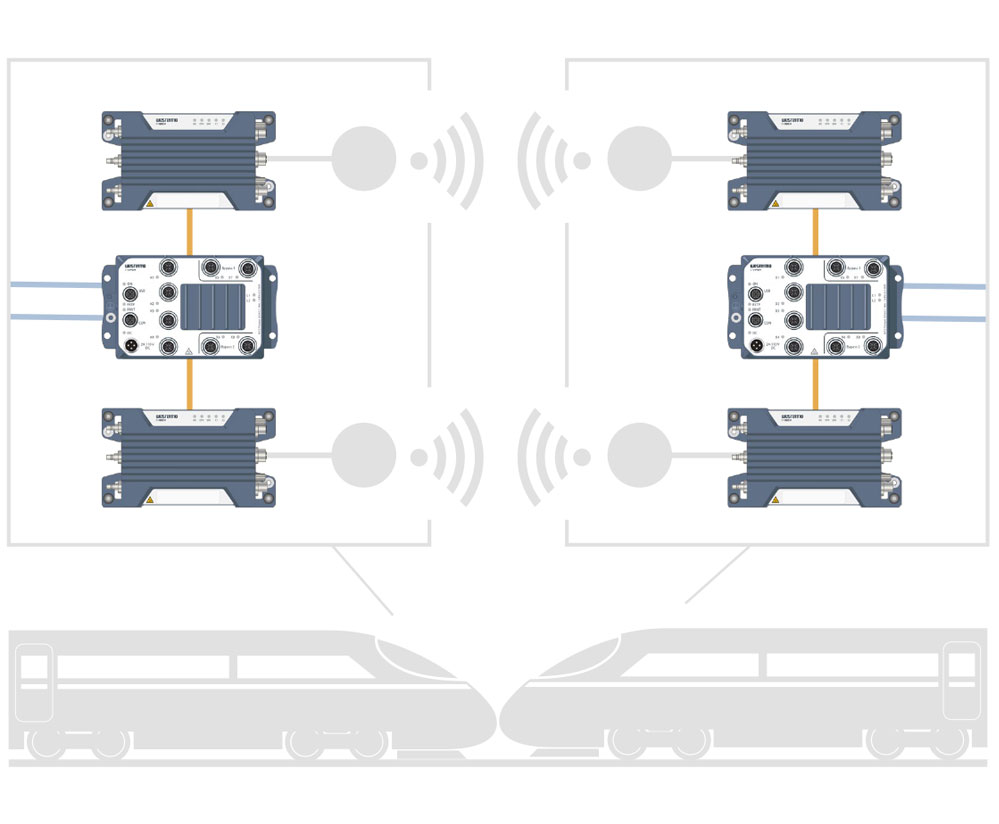 Westermo's smart Inter Carriage Link solution addresses the technical challenges associated with wireless connections between carriages such as cross connections to adjacent tracks, optimal frequency selection and large scale deployments.
Automatic coupling and decoupling process with easy configuration
Reliable positioning for link establishment during coupling
Completely transparent cable replacement feature
Advanced encryption (WPA2-PSK)
5.8 GHz for Short Range Device operation
Data rate up to 450 Mbps with 380 Mbps user payload
Resistant against movement and vibrations
WLAN solutions for public on-board wi-fi
Providing passengers and staff with on-board entertainment and Internet access caters to the evolving need of digital connectivity. In addition, WiFi networks benefit operational and maintenance activities.
Westermo offers robust WLAN solutions to address the needs of high-density networks with multiple users with its 802.11ac Wave2 products.
Easy to install — Compact PoE PD device
Real user data rates up to 1500 Mbps in each carriage
Multi User MIMO allows even more clients to be served simultaneously
Concurrent operation in 2.4 and/or 5 GHz channels
Multi-SSID and VLAN support
Intelligent client steering and airtime fairness
Advanced encryption (WPA2-PSK)
Supports 5 GHz DFS Outdoor frequencies